Self catering Cottage holidays in Ilfracombe that sleeps 4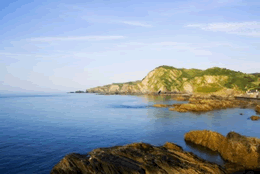 Find self catering and cottages that sleep 4 in Ilfracombe.
Superb self catering in Ilfracombe that sleeps 4 includes both apartments and cottages and will suit couples, families and groups of all sizes. For those looking for self catering with a little bit of luxury or quality on a budget, then you will find some great short break and holiday self catering cottages in Ilfracombe in Devon.
self catering cottage Favourites in Ilfracombe that sleeps 4
Simply run your mouse over the images to find out more.
With wonderful views of the picturesque harbour, dramatic coas" name="pic" width="150" height="100" border="0" align="baseline" id="pic2" />
Search by type of self catering cottage holiday in Ilfracombe that sleeps 4
See More self catering cottages in Ilfracombe that sleeps 4

See all towns in Ilfracombe that sleeps 4
Ilfracombe sleeps 4 cottages -
Content for id "clearer" Goes Here