Self catering cottage holidays in Dartmouth area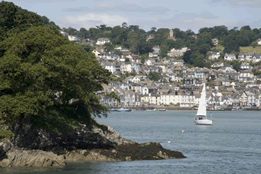 We have a superb selection of self catering cottages in Dartmouth, Devon.
You will find our self catering accommodation in Dartmouth ranges from apartments to cottages that will suit couples, families and groups of all sizes. And, whether you are looking for a little bit of self catering luxury, quality on a budget, a short break or longer holiday then take a look at Dartmouth listings below.
Self catering cottage Favourites in Dartmouth area
Simply run your mouse over the images to find out more.
Search by type of self catering cottage holiday in Dartmouth area
See More self catering Cottages in Dartmouth area

See all towns in Dartmouth area
Ash cottages - Blackawton cottages - Dartmouth cottages - Eastdown cottages - Hillfield cottages - Mayors Avenue cottages - North Embankment cottages - Sandquay Road cottages - South Town cottages - Strete cottages - Warfleet cottages - Warfleet Creek cottages -
Content for id "clearer" Goes Here