Self catering cottage holidays in Sandquay Road, Devon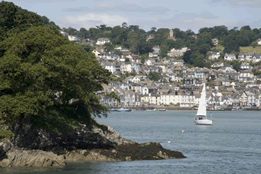 There is no better way to explore Sandquay Road in Devon than a self catering cottage or apartment.
We have a wide range of self catering accommodation available in Sandquay Road and Devon that are suitable for budgets of all sizes. Whether you are looking for a short break, a romantic escape or a family holiday you will find some excellent self catering in Sandquay Road.
Self catering cottage Favourites in Sandquay Road
Simply run your mouse over the images to find out more.
Search by type of self catering cottages in Devon
See More self catering Cottages in Sandquay Road
Self catering in Devon, South West England
Our Dart Marina properties are situated on the edge of the River Dart in Dartmouth, one of the West Country's most sought after locations. Designed by award-winning architects, featuring many high-tech 'extras' and stylishy finished, a sh... more









Content for id "clearer" Goes Here