Self catering cottage holidays in Warfleet, Devon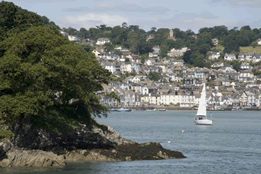 There is no better way to explore Warfleet in Devon than a self catering cottage or apartment.
We have a wide range of self catering accommodation available in Warfleet and Devon that are suitable for budgets of all sizes. Whether you are looking for a short break, a romantic escape or a family holiday you will find some excellent self catering in Warfleet.
Self catering cottage Favourites in Warfleet
Simply run your mouse over the images to find out more.
Search by type of self catering cottages in Devon
See More self catering Cottages in Warfleet
Self catering in Devon, South West England
Set in historic Warfleet, just half a mile or so from the naval town of Dartmouth with its array of pubs, restaurants, boutiques and galleries, stands The Pottery. Built in 1819 this famous Grade II listed building has variously been a fine paper mil... more








Content for id "clearer" Goes Here