Self catering cottage holidays in Kingsheanton, Devon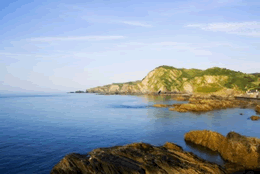 There is no better way to explore Kingsheanton in Devon than a self catering cottage or apartment.
We have a wide range of self catering accommodation available in Kingsheanton and Devon that are suitable for budgets of all sizes. Whether you are looking for a short break, a romantic escape or a family holiday you will find some excellent self catering in Kingsheanton.
Self catering cottage Favourites in Kingsheanton
Simply run your mouse over the images to find out more.
Search by type of self catering cottages in Devon
See More self catering Cottages in Kingsheanton
Self catering in Devon, South West England
A truly unique holiday home surrounded by beautifully landscaped gardens.
A most unique and unusual home, The Round House sits next to Cairn Nature Reserve enjoying extensive views over the town and out towards the Bristol Channel. Approached by a... more








Content for id "clearer" Goes Here